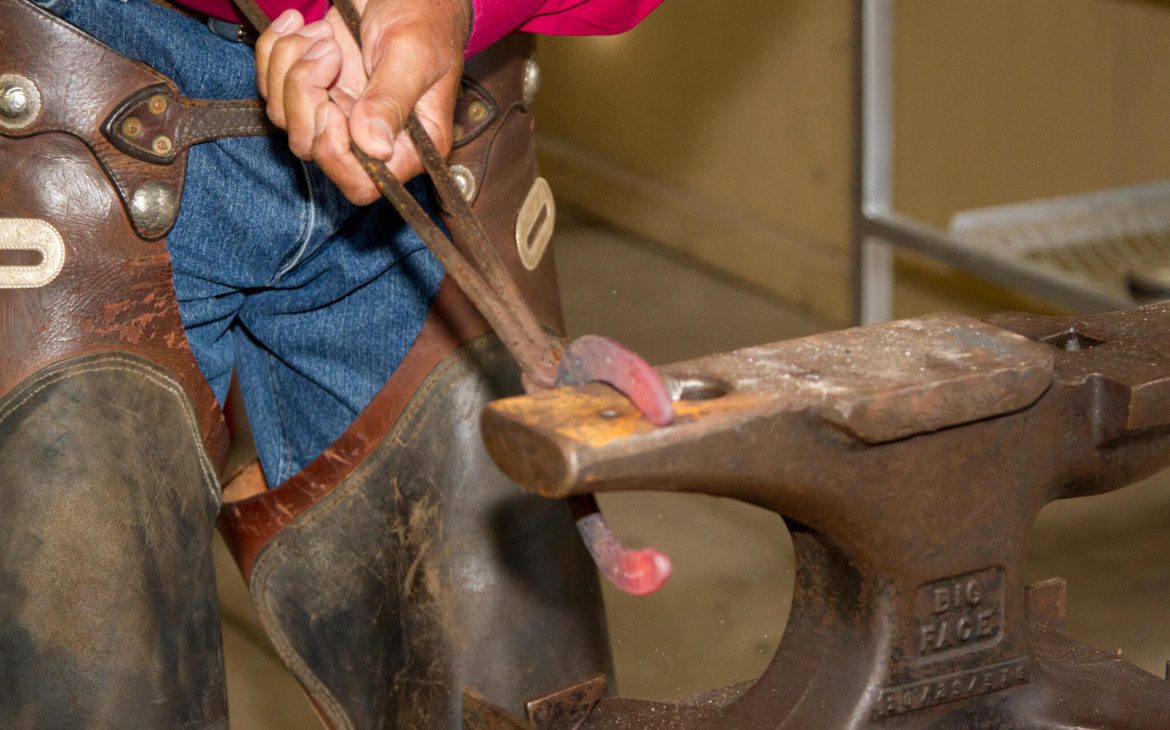 Tucson School of Horseshoeing will dedicate three summer months to Native American Students attending our 12-week course, allowing them the opportunity to meet other students from diverse backgrounds and experience different types of sport horses. They will be able to earn professional certification to conduct their business on and off the reservation, to stay competitive in a modern marketplace.
Native American communities benefit from this program by increased opportunities for their youth, greater self-sustainability and preserving Native American culture. Program students would be encouraged to offer their new farrier skills for barter and other forms of compensation. The goal is to give back to their community on the reservation.
Additionally, students will be shown best business practices to demonstrate how to conduct business off the reservation. Students will learn how to interact with veterinarians, other farriers and horse owners . Thus developing a well rounded certified professional farrier.
Students also go on field trips to various guest ranches to shoe horses. They are required to hand make the following shoes: front shoe, block toe shoe with side clips, bar shoe, toe clip and outside trailer calk, and natural balance shoes.
The student may take a test for the Brotherhood of Working Farriers. After passing the test, the student may apply for membership with the BWFA for a fee of $85.00 & a picture.

Full Twelve-Week Tuition: $8,700 per student
Hand tools: $750 per student
Total number of hours in course: 400 hours
Examination and Theory: 10 hours
Lecture and Forge Work: 50 hours
Shoeing and Field Work: 349 hours
The course at the Native American Horse Education Foundation is concentrated instruction and LEARNING BY DOING in all phases of horseshoeing.
Learning shop skills will enable you to make all types of corrective shoes. You should note that the ability of a professional farrier to do corrective shoeing and to make corrective horseshoes is a tremendous asset to his practice. If veterinarians in your locality know that you do good corrective shoeing, this is the finest advertising you can acquire.