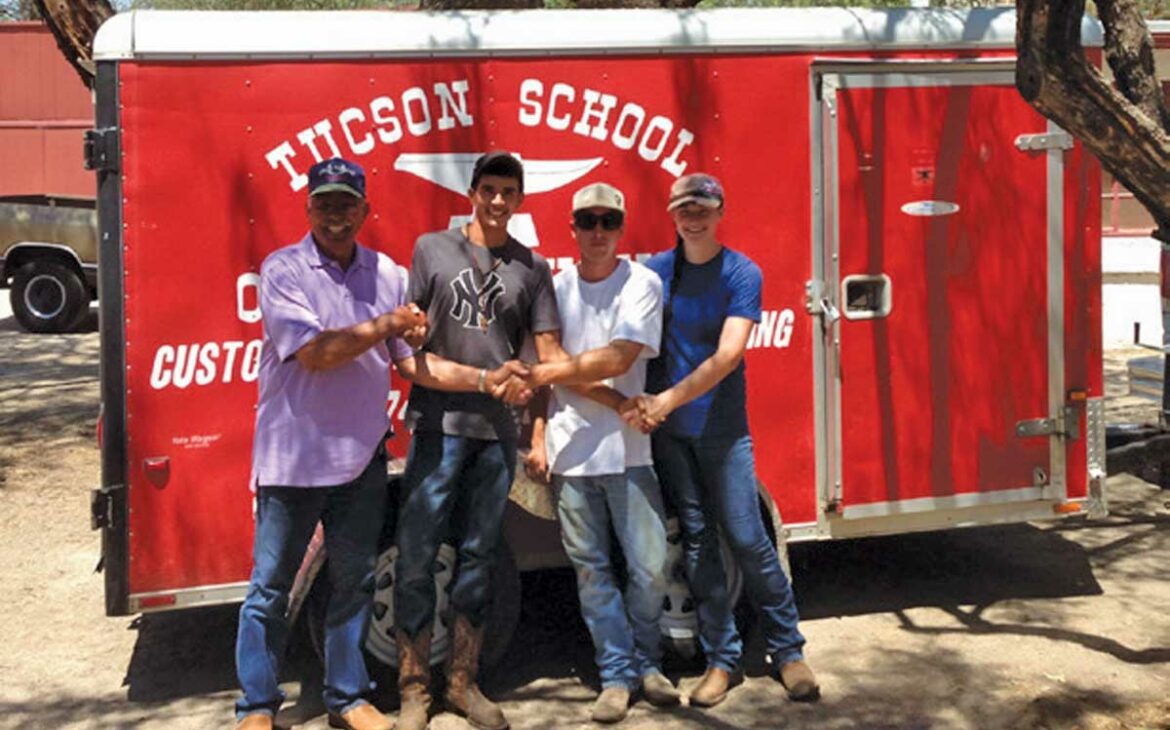 A minimum enrollment of 15-20 students per course is required.
This mobile course is a great idea for Evaluation of your horse's feet, Saddle Clubs – FFA -, 4-H Clubs, Guest Ranches (Wranglers), Rodeo Clubs, Agriculture Schools, Riding/Boarding Stables, Reservations- Wrangler Schools Classes are available nationwide with advance booking and deposits required just two weeks before the class.
Learn to recognize the following:
Correct & incorrect combinations
Pastern angle of hoof
Skeletal structure from the knee down
Different types of ailments:

White Line Disease
Navicular Abscess
Barrel Cactus
Lamints or Founder
Ring Bone
Thrush
Long Toe – Low Heels
Learn the difference between a certified farrier and a Cowboy shoer and 45 questions everyone should ask their farrier.
LENGTH: 3 days (24 hours of instruction)
TUITION: $900.00/person (minimum of 15-20 per clinic)
SPECTATORS: $125.00 (9 am until Noon first day only)
TOOL RENTAL: $250.00
TOOL PURCHASE: $900.00 (Economy Hand Tool Set)
Credit cards accepted