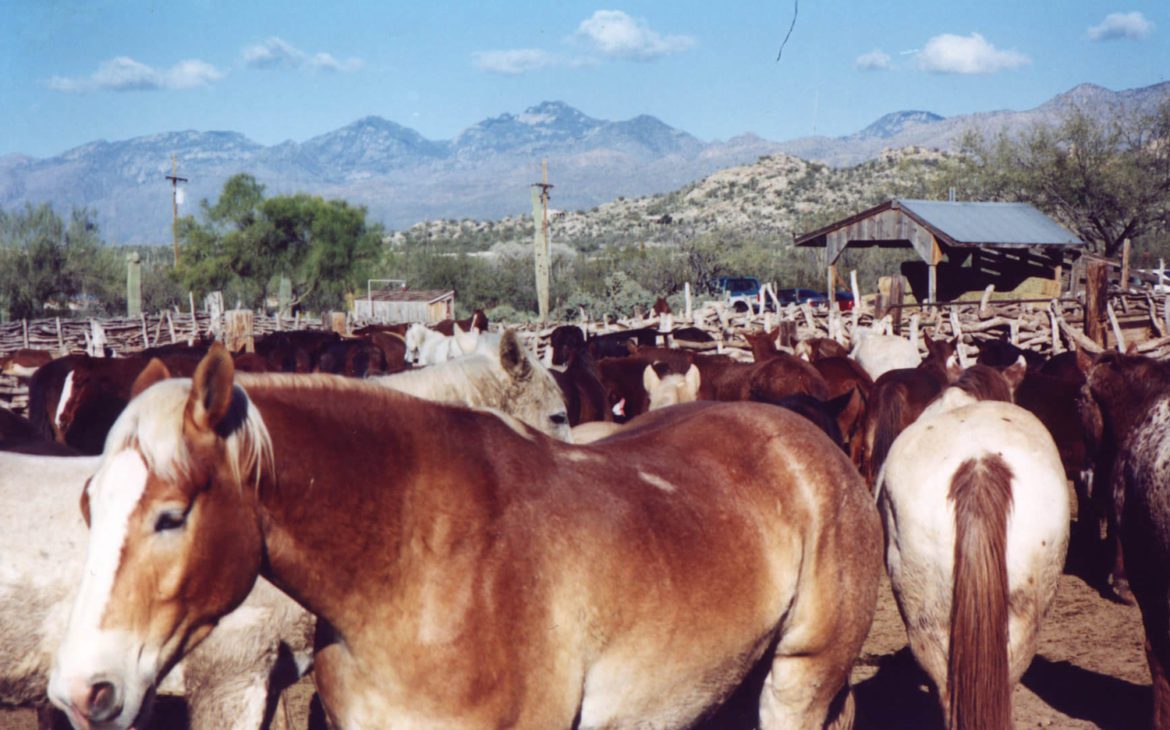 The advanced class
This 12-week course. In this course, students learn how to select and make corrective shoes (i.e. Cow-hock shoes, Side-bone shoes, Founder's shoes and Navicular shoes). Students receive tools and textbooks. Students are given help, by the instructor any time during the course, with any problems they might have utilizing the forge. They are taught how to punch nail holes in the shoes. Students are shown various videos concerning basic fundamentals of horseshoeing, common hoof problems.
This advanced class adds the skills needed to run a farrier business. We teach basic accounting, tax filing, and run a successful operation. Students will be shown how to find customers, apply for credit, and acquire insurance.
Students also go on field trips to various guest ranches to shoe horses. They are required to hand make the following shoes; front shoe, block toe shoe with side clips, bar shoe, toe clip and outside trailer calk, & natural balance shoes.
A certification is awarded upon successful course completion. After one year of practice, they may apply for the Brotherhood of Working Farriers Association (BWFA) national Journeyman 1 designation. After achieving Journeyman 1 status, a farrier may apply for the BWFA Journeyman 2 designation after two years. After 10 years, a farrier can become a Master Farrier. In each case, a test must be passed and a BWFA application fee must be paid.
Cost of Twelve Week Course:
Tuition $18,000
Tools & Books $1,800
Total $19,800
Credit cards accepted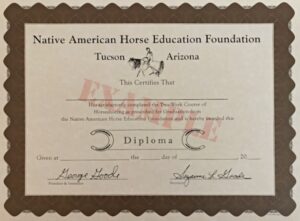 Total number of hours in course: 480 hours
Examination and Theory: 10 hours
Lecture and Forge Work: 50 hours
Shoeing and Field Work: 420 hours
The course at the Native American Horse Education Foundation is concentrated instruction and LEARNING BY DOING in all phases of horseshoeing.
Learning shop skills will enable you to make all types of corrective shoes. You should note that the ability of a professional farrier to do corrective shoeing and to make corrective horseshoes is a tremendous asset to his practice. If veterinarians in your locality know that you do good corrective shoeing, this is the finest advertising you can acquire.
GRADING AND SATISFACTORY PROGRESS
A minimum passing grade of 75% out of a possible 100% is required on all examinations and assignments. If a student scores below our high standards, we will work with him/her as much as needed until a passing grade is achieved. A student is dismissed by the school when it is clear that he/she is unable to satisfactorily acquire the knowledge and skills required to be a competent horseshoer.
Scoring as follows:
Shoeing Horse Test: 50% of grade
Forge Test: 25% of grade
Written Test: 25% of grade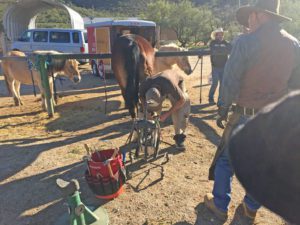 REQUIRED TOOLS AND ACCESSORIES ARE PROVIDED BY NAHEF AND BECOME THE PROPERTY OF THE STUDENT AT SUCCESSFUL COMPLETION OF COURSE:
1 pair cutting nippers
1 rasp
1 pair pull offs
1 pair clinchers
1 pair clinch cutters
1 hook knife
1 nailing hammer
1 apron
1 round hammer
1 pair dividers
1 foot gauge
1 equine leveler
1 foot stand
1 textbook
Cost of these items: $1,500.00
All other equipment and supplies, such as benches, forges, anvils, vises, shoes and nails are furnished by the school.