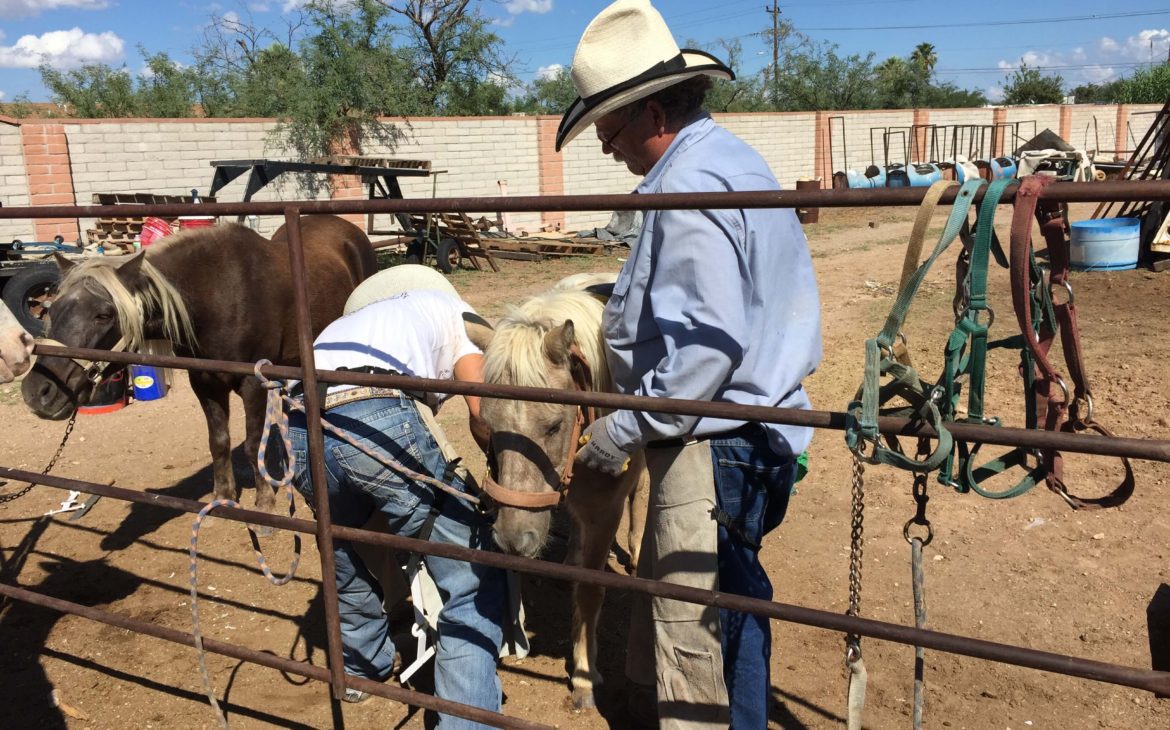 This is a very basic course for individuals who wish to have a part-time business or acquire shoeing knowledge for private stock.
Course Outline:
Anvil and forges are assigned; students are taught how to operate gas forges and how to make shoes from bar stock, including bending and shaping of shoes. Videos are shown depicting the basics of horseshoeing, glue-on shoes, founder horses, and punched egg bar shoes. Field trips to various stables and ranches allow for hands-on shoeing experience. Students make the following types of shoes: Back shoes, front shoes, block heel, clip-on shoes, roll toe, rocker toe shoes, trailer on shoes, square toe shoes, swedge back heel shoes, and natural balance shoes. Students will complete a written examination.
Cost of Four Week Course:
Tuition: $6,000.00
Tools & Books: $1,800.00
Total: $7,800.00
Credit cards accepted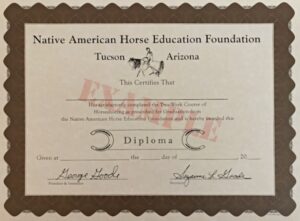 Total number of hours in the course: 160 hours
Examination and Theory: 4 hours
Lecture and Forge Work: 20 hours
Shoeing and Field Work: 136 hours
GRADING AND SATISFACTORY PROGRESS
A minimum passing grade of 75% out of a possible 100% is required on all examinations and assignments. If a student scores below our high standards, we will work with him/her as much as needed until a passing grade is achieved. A student is dismissed by the school when it is clear that he/she is unable to satisfactorily acquire the knowledge and skills required to be a competent horseshoer.
Scoring as follows:
Shoeing Horse Test: 50% of grade
Forge Test: 25% of grade
Written Test: 25% of grade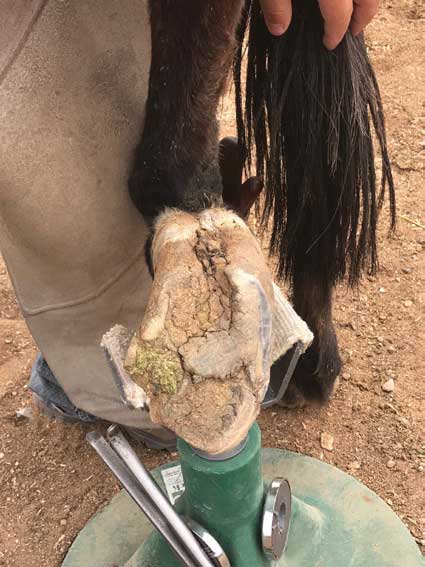 REQUIRED TOOLS AND ACCESSORIES ARE PROVIDED BY NAHEF AND BECOME THE PROPERTY OF THE STUDENT AT SUCCESSFUL COMPLETION OF COURSE:
1 pair cutting nippers
1 rasp
1 pair pull offs
1 pair clinchers
1 pair clinch cutters
1 hook knife
1 nailing hammer
1 apron
1 round hammer
1 pair dividers
1 foot gauge
1 equine leveler
1 foot stand
1 textbook
Cost of these items: $1,500.00
All other equipment and supplies, such as benches, forges, anvils, vises, shoes and nails are furnished by the school.