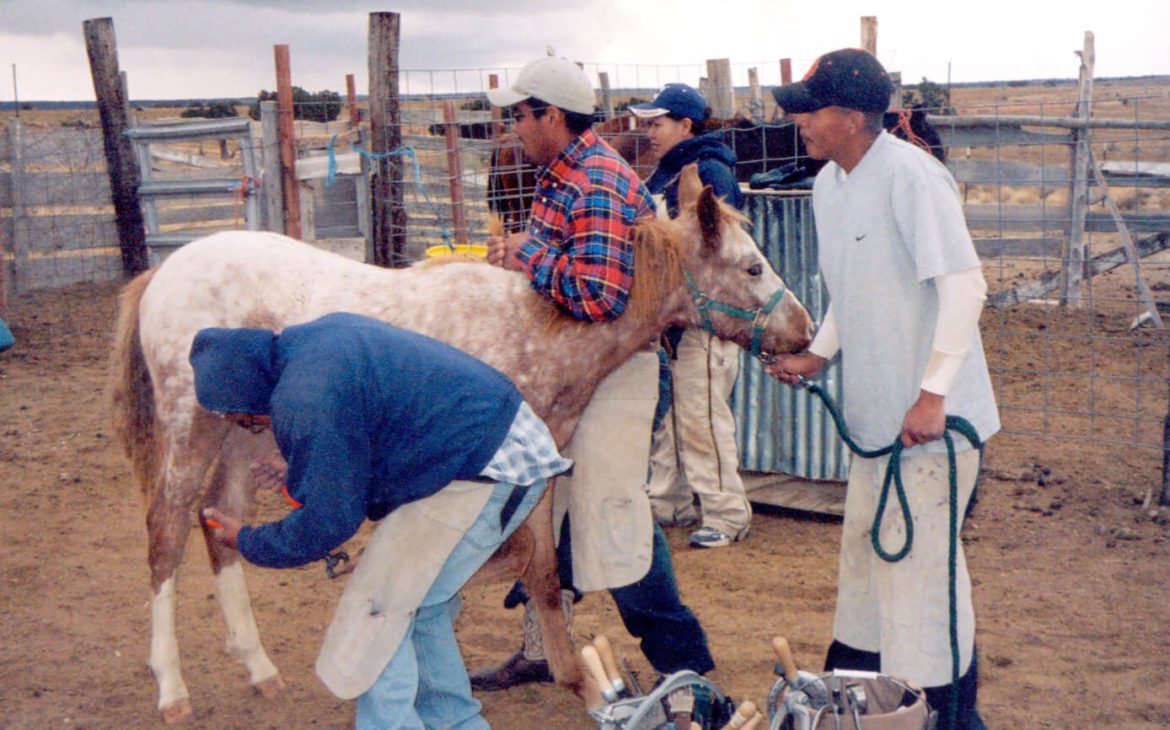 My name is Adam Murtadza; if it wasn't for the Tucson School of Horseshoeing, under the directorship of Mr. George Goode, I would still be the stereotypical college student; Fortunately, I had missed a semester, and now had 4 months to figure out something to do. It just so happened to chance that I was searching the Internet and I came across the Tucson School of Horseshoeing website.
To spare the long details; I decided to give George a call since his school is approved through the V.A. for G.I. Bill benefits! I had signed up for the 3-month course at the time, but soon stayed for 4; I would have stayed for the 5-month course if he had not to break for summer.
I knew nothing about horses until I came here, but now I'm a certified farrier and love what I do. George is a master of his craft, a superior horseman, and an excellent educator! This school has changed my life and I am very grateful for the mentorship and tutelage that I received. I could not have been more confident in my career as a farrier if it was not for George Goode and the Tucson School of Horseshoeing.
I tell everyone that I ask me why I became a farrier; "the two smartest choices I've ever made are: one, joining the Army, and two, going to the Tucson School of Horseshoeing.
– Adam